Welcome
Trying to find top-quality pet boarding in the Treasure Valley Area? Puppy Love Suites offers some of the finest pet care available in Nampa.
Puppy Love Suites located in Nampa, ID offers more than just boarding services for your dogs and cats. It's a pet resort and a pet salon all in one. Our pet boarding facility provides a wide array of pet services including bathing and grooming, day care, socialization, playtime special medical needs, door to door pick up and drop off service, and obedience training. Your pet will be pampered during its stay with us.
Here at Puppy Love Suites, we are dedicated to providing exceptional pet care services, ensuring your peace of mind, and the best quality care for your pet
So whether you are in need of a vacation and cannot take your beloved pet, or perhaps you're in the transition of moving and need your pet to be cared for, whatever the reason, Puppy Love Suites is here for you when you need us!
When you leave Puppy Love Suites, we hope you can take PRIDE in receiving the best quality pet care services available! More than just a kennel, it's a pet hotel!
Our Dog Gallery...
01

Every kennel has a private run.
02
Playtime at Puppy Love Suites.
03

Inside of a Kennel with raised bed.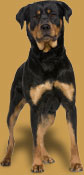 Dog's Food
Vets recommend that your pet stays on the same brand of food. Normal bacteria in the intestine help your pet digest his food. A sudden change in food can result in changes to the number and type of bacteria and their ability to help digest food. These changes can lead to intestinal upset.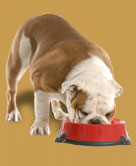 Training Tips
The Sit Command is the first training exercise you should teach your dog and is a great way to control him and build his confidence. After the sit command, the second most useful command your dog can learn is the Down Command.